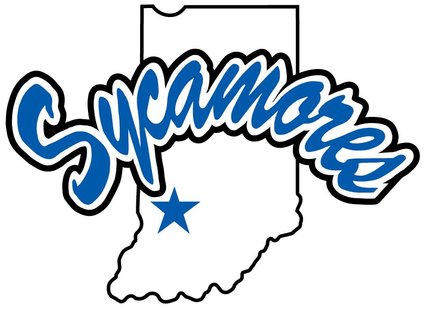 TERRE HAUTE, Ind. (WIBQ) - It was a thriller in the Hulman Center Sunday afternoon. A last second tip in by Carl Richard broke a 59-59 tie to give the Indiana State Sycamores (11-6, 6-1 Missouri Valley) a 61-59 victory over the Creighton Blue Jays.
For Creighton, (12-7, 4-3 in Missouri Valley) Doug McDermott was the top scorer with 18 points and 8 rebounds.
Aaron Carter led the Sycamores with 20 points, while Richard and Steve McWhorter each added 11. Indiana State trailed 46-38 with just over thirteen minutes to play, but a 10-0 ISU run put them in position to get the last second victory.
The win was the fifth straight conference win for Indiana State, and has led them to their best conference start since the 1999-2000 season. ISU is home again on Wednesday night against first-place Missouri State with a 7:05 pm tip-off.
| | | | | | | |
| --- | --- | --- | --- | --- | --- | --- |
| INDIANA STATE, 61 | FG-FA | 3P-3PA | FT-FTA | REB | PF | TP |
| J. Printy | 0-0 | 0-0 | 0-0 | 0 | 0 | 0 |
| M. Walker | 3-11 | 0-0 | 0-0 | 5 | 2 | 6 |
| J. Kelly | 1-3 | 0-1 | 0-0 | 1 | 2 | 2 |
| C. Richard | 5-13 | 1-3 | 0-0 | 7 | 3 | 11 |
| D. Lathan | 1-7 | 0-0 | 0-0 | 5 | 0 | 2 |
| K. Doluony | 0-1 | 0-1 | 0-0 | 3 | 0 | 0 |
| L. Eitel | 0-0 | 0-0 | 0-0 | 0 | 0 | 0 |
| J. Odum | 3-10 | 1-5 | 0-0 | 5 | 2 | 7 |
| I. Martin | 0-0 | 0-0 | 2-2 | 0 | 0 | 2 |
| S. McWhorter | 4-5 | 2-2 | 1-2 | 2 | 1 | 11 |
| RJ Mahurin | 0-0 | 0-0 | 0-0 | 0 | 0 | 0 |
| A. Carter | 7-15 | 6-9 | 0-0 | 2 | 3 | 20 |
| TOTALS | 24-65 | 10-21 | 3-4 | 30 | 13 | 61 |